Before you read about these products, you should know that the products do not produce waves per se. They only enhance the waves you already have and make it easier to create waves.
Hair butters keep waves shiny and strong
Introducing the all new Wavy Hair Butter. Developed specifically for wavy hair. If you want natural shine that lasts all day, this is the product for you. Back when I used grease and nothing else, I didn't know what a "good product" was. I heard so many things about various products. It wasn't until I started getting involved in the wave game that I started trying other hair products. Some were good, some were not so good.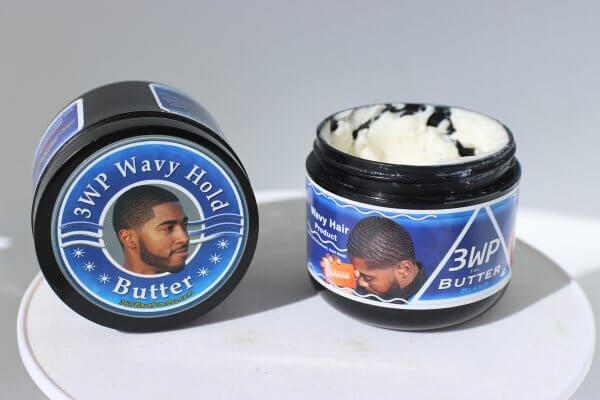 After trying several products, I noticed what worked well for my hair type and what didn't. I learned what specific ingredients worked and due to a large number of requests and lack of good products for 360 Wavers, I decided to develop this hair butter from a list of my favorite natural ingredients. It contains a blend of three butters, namely cupuacu, kokum and mango butter, along with a number of natural oils designed to give your hair a natural shine. When choosing a hair product, you should judge it by its effect on your hair. The key features you should look for are natural shine, hold and long lasting effects. This butter was created to meet these characteristics. It's a great product and I recommend all wave enthusiasts to try this hair butter for a long lasting daily waving butter that promotes naturally healthy hair.
Sweet almond oil
Sweet Almond Oil is one of my newest favorite hair products. It is a basic essential oil made from the extraction of sweet almond seed oils. The main reason it has become one of my favorite products is because it manages to be simple while still providing great benefits to my hair. When I apply it to my hair, the oil gives it a natural and healthy shine. Another reason why sweet almond oil has risen to the top of my list of favorite products is that it doesn't seem to cause product build-up, even when I use it daily.
As I've said before, this is one of my favorite products and I recommend all of my clients to try it. It's miles away from fat. As most of you know, I don't like grease and I don't use it. Grease builds up a lot of dirt throughout the day, gives your hair a weird greasy shine and dries it out looking dry before the day is over. Almond oil gives your hair a natural shine that lasts all day.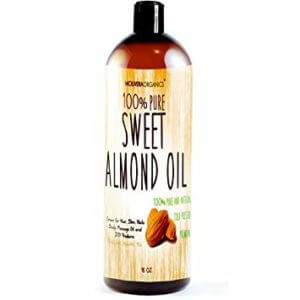 Hair ointments help maintain waves
Hair pomades have been around for a long time and many wave lovers swear by pomade. Here is an all-natural pomade option. Another waving product formulated to help wavers with curly hair and looser hair textures. It has a subtle scent that most people would call excellent, without compromising on the key feature of a pomade, which is hold. With this pomade, you will get excellent hold that will last all day. This pomade is much stronger than any butter, so you will need to remember to wash your hair weekly if you use it daily.
Shampoo and conditioner for waves
How often should you wash your hair? As a 360 Waver user, you should wash your hair 1-3 times a month. That's almost once a week. If you want to wash your hair more frequently, I suggest you use a conditioner instead of shampoo. Most men do not know that it is possible to wash their hair with conditioner. Using a conditioner is safer for your hair because it can gently clean it. We always want to preserve the natural oils and nutrients that our hair produces on its own. That's why we don't shampoo every day. To keep our hair naturally healthy, we need to keep these things in mind. Try to avoid shampoos containing "sulfates" and "parabens". They are harsh on the hair and scalp and you will be better off without them.
Olive oil
I love olive oil because it gives my hair a natural shine that lasts all day. It doesn't cause product buildup and that's another reason I love using it. Although I don't use it as much anymore, I still recommend my clients to try it, especially as a replacement for grease. When I used to use olive oil, I would put it in my hair once a day in the morning when I got out of the shower. My hair was still wet, I would put the olive oil in and brush my waves into place.
Take care of your hair
If you are going to use products daily, you should know that it is very important to follow a shampoo and conditioner schedule. I can tell you now that for 360 waves, it doesn't matter what shampoo and conditioner you use.
If you use a pomade, you should wash your hair three times a week to avoid product build-up.
If you use a regular shampoo, you shouldn't wash your hair more than three times a week.
If you use a sulfate-free, all-natural shampoo, you can wash your hair every day.
Use one more durag to keep the waves forming properly day and night.
The reason you don't wash your hair every day with regular shampoo is because it contains a chemical called sulfate. Sulfate is an acid and it's what makes the shampoo lather. It is a harsh chemical that damages your scalp because it is so strong that it removes the natural oils produced by your scalp and hair. That's why you need to use a conditioner after your shampoo. The conditioner restores some of the oils and moisture that the shampoo removed. PS: Be sure to leave the conditioner on for 15 minutes, then rinse it off. You're supposed to rinse the conditioner out, unless it's a leave-in conditioner.
You now know all the effective products to shape and maintain your waves!